If you keep up with popular skin care trends, you have no doubt heard of the hydrafacial by now. This revolutionary facial has become so popular near Woburn for good reason: it really works! It's simply the best treatment for healthier, clearer, and more hydrated skin, and it's perfect for all skin types. If you have oversized, stretched-out pores, this is the only treatment that will clear them out and shrink them. Criswell Medical Spa in Woburn, MA provides hydrafacial near Boston.
What Is a Hydrafacial?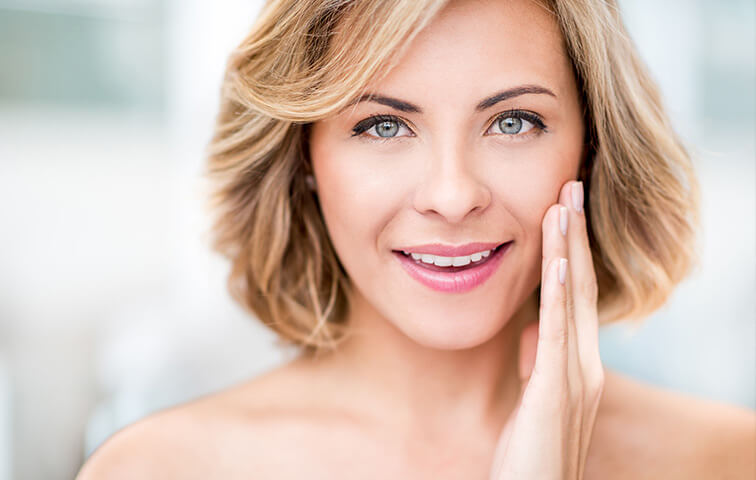 So what is it that makes this Woburn facial treatment so effective that it can actually shrink your pores? Let's dive a little deeper into the treatment process to find out. The entire treatment depends on a hydrafacial machine that does most of the work. Attached to the machine is a handheld wand that your technician will glide over your face throughout the treatment process. The wand will infuse your skin with different serums and vacuum them back up, along with removing the dead skin, dirt, and grime from your skin.
Step One: Vortex Exfoliation
Our technician will gently run the wand over your skin with a deplaning tool attached to the end. The deplaning tool sweeps away the dead skin cells on the top layer of your skin and helps to open up your pores. Our skin cells are constantly in a cycle of dying and being replenished, and they shed on their own. However, to keep your skin healthy, it's important to exfoliate your face to help those dead cells along. This not only keeps your skin hydrated and fresh, but it also helps your skin appear brighter. This is because dead skin cells are dehydrated and don't reflect light well. But the healthy, new skin cells underneath are firm and hydrated, meaning that they are great at reflecting light and will help your whole complexion appear bright.
Step Two: Acid Peel
You may have had negative experiences with acid peels in the past. Even just the name "acid peel" can sound intimidating. But the acid peel used during this treatment is very different from other acid peels you might have used. It's a non-irritant mix of glycolic and salicylic acid that goes deep inside your pores and works to loosen dirt and other debris that you can't reach with normal face washing. The serum also works to prevent new acne from forming.
Step Three: Vortex Extraction
If you're the kind of person that likes seeing what comes out of their face, you'll love this step. You may have had facials that include extraction before, but these extractions will be nothing like what you've experienced in the past. The nozzle on the handheld wand rapidly circulates liquid that, when applied to the skin, acts as a vacuum by pushing the dirt and debris up out of your pores. At the same time, the wand uses its strong suction power to vacuum out all the blackheads and other gunk from your pores. It's a painless and instantaneous extraction!
Step Four: Vortex Fusion
The last step in the process brings everything together. The nozzle of the wand infuses a special hydrating serum into the skin that helps to diminish the appearance of wrinkles and fine lines. The serum also helps to clear up hyperpigmentation and uneven skin tone, as well as sun damage and oiliness. The antioxidant and collagen serum promotes elasticity and hydration. It helps to rejuvenate and restore the skin as well as creating healthy skin structure and function.
11 Ways a Woburn Hydrafacial Gives You Youthful Skin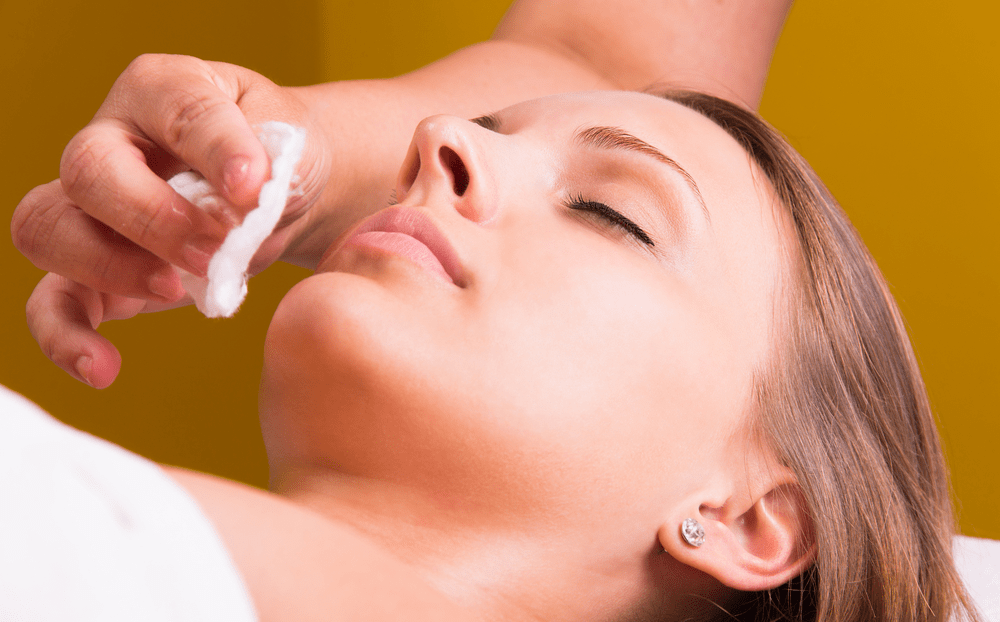 Now that we understand a bit about what you can expect from the process of your hydrafacial, let's look at some of the most common questions about this amazing treatment.
#1: Hydrafacial Can Shrink Your Pores
This treatment has so many benefits for your skin, and one of them is that it helps to shrink your pores! We all get dirt, sebum, and other gunk stuck in the pores of our face. If we don't do anything to clear the gunk out, more and more will collect. Eventually, your pores have to stretch to accommodate the gunk, leaving your skin dotted with oversized, oily pores. But, shrinking those stretched pores is easy! Once the treatment removes the blackheads and dirt from your pores, they can regress to their natural size. While this won't happen immediately, consistently extracting the gunk from your pores will eventually help your pores shrink back to their natural size.
#2: It Helps Alleviate Nearly All Skin Issues
One of the reasons this treatment has skyrocketed in popularity near Woburn is because it helps with such a wide variety of issues. It's great for teenagers who are dealing with acne due to the onset of puberty, and it's just as helpful for adults who are dealing with pimples or wrinkles, or older patients with sun damage or flaky precancerous spots. Whether you have oily skin or deal with dry skin, whether you want to diminish the appearance of wrinkles or you want help controlling pustules, this Woburn facial treatment is by far the best way to get clearer, healthier skin. Although this facial treats more skin issues than any other skin care treatment, there are a handful of conditions that mean you are not a good candidate. If you have an active rash, a sunburn, or rosacea, you shouldn't receive this treatment. You also are not a good candidate if you are pregnant.
#3: The Experience Is Consistent
When you go to get this kind of facial, you can find comfort in knowing exactly what to expect from the experience. Because the entire treatment is done via the machine, it always follows the same steps to exfoliate, cleanse, and hydrate your skin.
#4: There Are Zero Side Effects
When you get a typical facial and a typical extraction, there's a pretty big downside: side effects. Typical facials involve manual extractions, which means that the technician uses their fingers and other tools to poke, push, and squeeze your skin to force the dirt and gunk out of your pores. This is pretty rough on your skin, and that means there are side effects afterward. Typical facials can leave you with redness, irritation, and swelling the next day, not to mention post-facial breakouts. Fortunately, none of these is an issue when it comes to this special facial. The whole experience is gentle and relaxing. By combining trademarked serums with vortex pressure, this treatment is able to give you far cleaner and clearer skin than any other facial treatment, without the pain and side effects.
#5: You Can Get the Treatment on Any Skin Area
Although the face is the most common area for clients to seek this facial, it can actually be done anywhere on your body. Some other common areas are the neck, decolletage, hands, arms, upper back, and shoulders.
#6: The Facial Is Fast and Easy
The treatment only takes about half an hour! It's fast enough that you can run to your dermatologist's office during your lunch break.
#7: There Is No Downtime
This treatment has zero downtime. As soon as you leave your appointment, you'll be able to feel the hydration and revitalization of your skin and see the visibly smooth, healthy, and bright results. Because there is no downtime, and this treatment is well known for its ability to make you immediately appear radiant, this treatment is a common request before red carpet events, weddings, and proms to help give you that extra glow.
#8: The Results Are Made to Last
You will immediately be able to feel and see the softness, hydration, and refinement in your skin. You'll notice an even and radiant skin tone after just one treatment, and these results should last about a week or even longer. However, skincare is not a quick fix, and this treatment is not meant to be a one-time thing. Skincare is about maintaining health, and to do so, you should receive a hydrafacial about once a month. You'll see your skin's health gradually improving with each treatment, helping you achieve skin health and a radiant glow that you never knew was possible.
#9: Hydrafacial Works Well Alongside Facial Treatments and Face Fillers
This treatment can easily be paired with other dermatological treatments. It can be hard enough to find the time to go in for one facial, so you might as well schedule any other treatments you need alongside. You can easily go in for your facial and then top off your Botox or fillers or get a non-ablative light and laser treatment.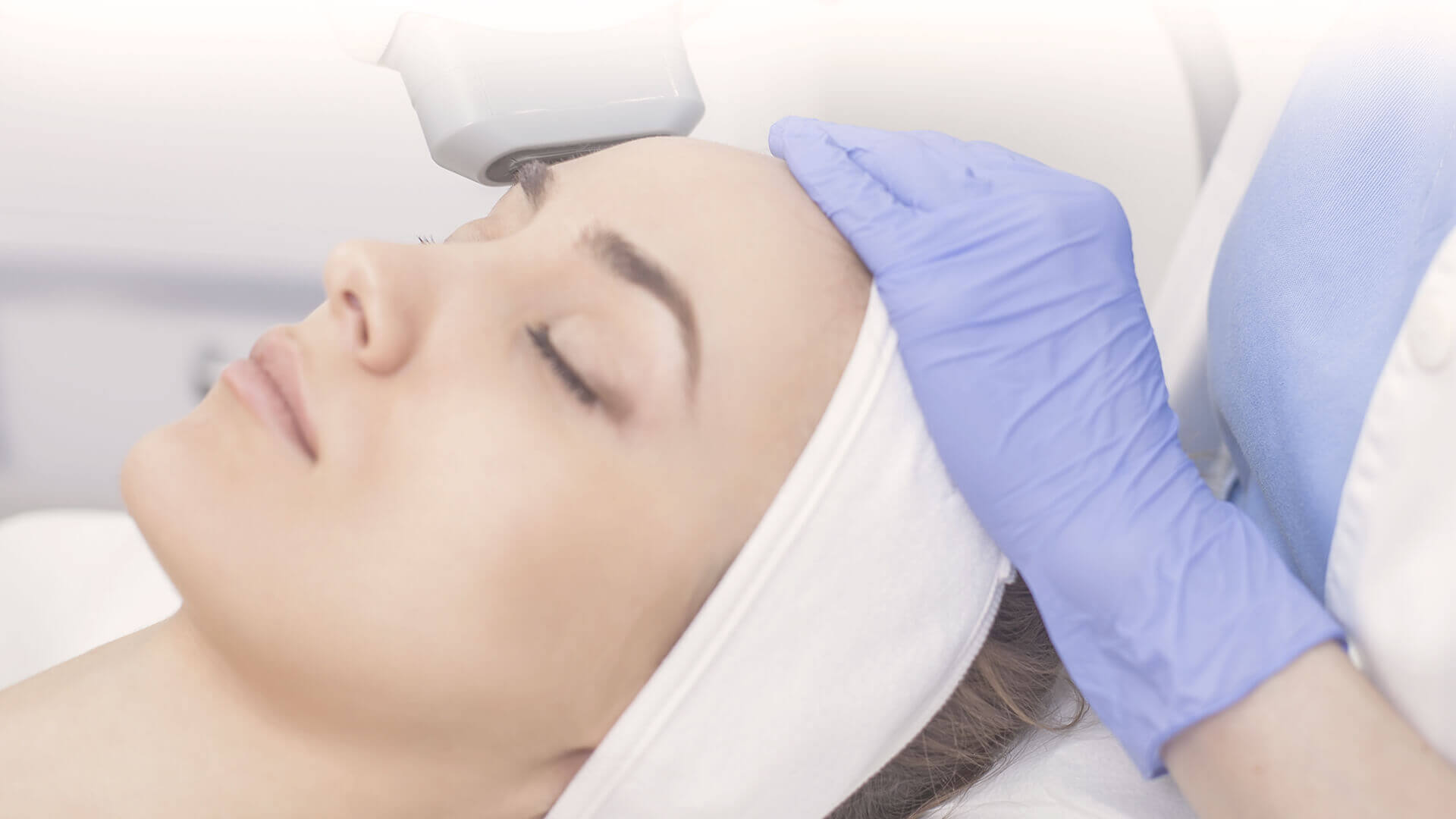 #10: The Facial Is Incredibly Customizable
This facial treatment is infinitely customizable. There are many different boosters available that can be used during or after your facial treatment to tailor it to your specific priorities. There are serums that help brighten your complexion and serums that infuse your skin with growth factors to reduce fine lines. Whatever your skin issue is, there is a booster available to help you better address it. Your technician can even customize your facial treatment by choosing from three different strength acid peels based on your previous experience with peels, your skin type, and what you're looking for in your treatment.
#11: Add a Lymphatic Drainage Massage for an Extra Dose of Skin Refinement
A popular add-on to the facial is a lymphatic drainage massage. This massage improves circulation, detoxification, and tone. It gives you firmer skin and a scalpel-free facelift. A third of the lymphatic system is in the face, and a gentle massage can stimulate the lymphatic system and increase lymph flow. It also helps to assist in the drainage of stagnant cellular fluid as well as released toxins. When your lymphatic system effectively rids your body of toxins, your skin is able to achieve balance, giving you a clearer complexion and improved skin tone and color. A lymphatic drainage massage can also help to reduce fine lines and wrinkles due to dehydration and reduce any swelling in the skin. When the lymph system is stimulated and openly flowing, your facial cells are constantly nourished with new fluid that helps your skin look alive and fresh.
Try It for Yourself - Schedule a Consultation for Hydrafacial in Woburn Today
If you're looking for a clearer, brighter complexion that helps you feel more confident in your own skin, you need the hydrafacial. It's the only way to give your skin the hydration, replenishment, and refinement that it deserves. In only half an hour, your skin will be glowing and you will be able to enjoy the luxury of a visibly soft, radiant complexion. To schedule a consultation, or to find the answers to any questions you may have, contact us at CrisWell in Woburn, MA.
Woburn HydraFacial Review

Read more of our Reviews here.