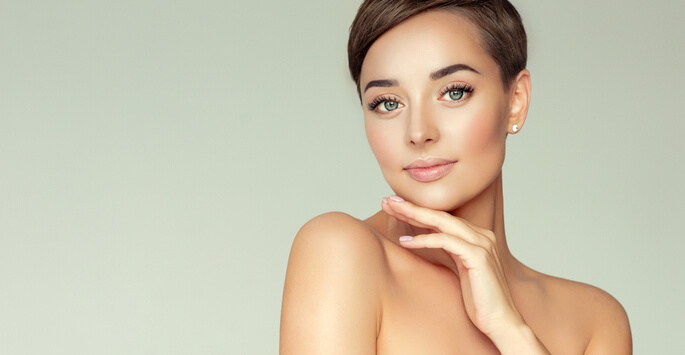 Some of us prefer to maintain our youthfulness in the most natural way, and that is what the amazing PRP treatment offers clients. If you're looking for healthy facial rejuvenation, this safe and non-surgical alternative is worth considering. Celebrities and non-celebrities alike are obsessed with PRP or platelet-rich plasma because it's created from your own body and contains healing and restorative power for the complexion. When used in a series of treatments, studies show that PRP can deliver significant facial improvement.
A Simple Treatment
To begin, we will take a simple blood sample and centrifuge the blood. The centrifuge is a device that runs at a very high speed to separate the plasma from the red blood cells. The platelet-rich plasma will be collected before it is used in the treatment area. It's really that simple.
Awesome Complexion Benefits
Clients rave about PRP treatment because a series of them delivers "wow" results as the weeks and months go by. There is barely any downtime, and you don't have to wear bandages or undergo any complicated recovery.
Platelet-rich plasma treatment can address skin care issues like fine lines and wrinkles, uneven skin tone, rough skin texture, enlarged pores and acne scars, among other blemishes. Some clients find that lost facial volume is also restored.
Skin care experts typically recommend that you undergo a series of treatment sessions for the best results. The treatments should be spaced a set amount of time apart to allow for healing.
Get Started
Let's be honest. No one thinks of wrinkles, dull skin, coarse texture or any other kind of imperfection as a welcome thing. Maintaining a healthy, radiant and youthful complexion doesn't always have to mean undergoing invasive surgery. PRP treatment is derived from your own blood, so you know it is pure and suitable for a non-surgical skin care procedure.
If you're curious about trying PRP treatment, consider our esteemed team of aesthetic experts at CrisWell Medical Spa. Here at our office in Woburn, our technicians are well-versed in all advanced skin care techniques. Schedule a consultation with us, and let's take your complexion to the ultimate in anti-aging. Contact us today to book your appointment. We look forward to hearing from you!