The impact of the aging process causes numerous individuals to become dissatisfied with the look of their facial skin. The negative effects are caused by the decrease of hydrating properties in your skin. This leads to the creation of drooping features, wrinkles and fine lines. There is an ideal and non-invasive option to help reverse the signs of aging that does not require surgery. Your option is a face lifting procedure called CooLifting. The treatment may be based on a simple idea, but the results offer a ten percent tightening of your skin and a 25 percent decrease in wrinkles in only a few minutes.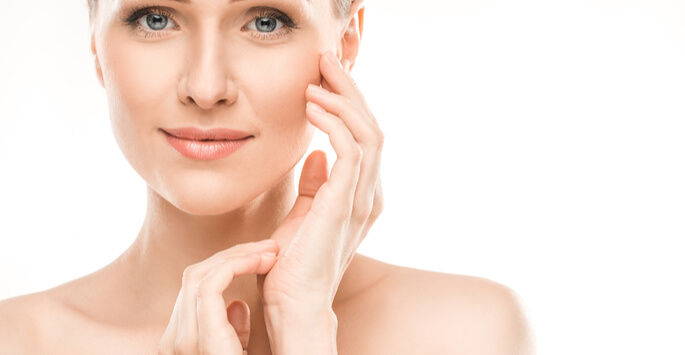 What is the Coolifting Process?
CooLifting does not have any downtime and there is no pain involved. The results are both dramatic and immediate. The procedure is a kind of cold therapy referred to as cryptotherapy. The process alters the tissues of the skin with very low temperatures. The treatment uses a steady flow of carbon dioxide to rejuvenate the skin of your face. The strong and abrupt change in the temperature causes a strong reaction from the blood vessels and tissue within your skin. A proprietary solution is then dispensed along with a cold CO2 gas to produce the desired results. This includes:
• An increase in the hydration of your skin is triggered due to the flow of the CO2 gas. This gas combines with a solution consisting of wheat protein and bi-color stalk juice to lift the look of your skin and increase the hydration.
• The pressure and coolness on your skin is combined with a hyaluronate solution. This improves the quality of your skin to provide a more youthful appearance.
• The normal temperature of your skin's underlying temperature is 97ºF. When the cool CO2 gas is misted onto your skin, the result is the creation of a firmer surface.
The Benefits of CooLifting
The CooLifting treatment provides a wide variety of benefits. This includes:
• A 25 percent reduction in wrinkles
• The regeneration of the dermis
• The appearance of an immediate lift
• The stimulation of collagen
• An improvement in the quality and texture of the skin
A special CooLifting gun enables the CO2 solution to be misted onto the desired areas with complete control. The most frequently treated areas include the lips, cheeks, forehead, eyes and brows. The procedure is non-invasive. This means there is no pinching, needles, pain, incisions or downtime. As soon as you have completed you session you can immediately resume your usual activities including going back to work.
Contact an Experienced Woburn Coolifting Specialist Near You
If you are interested in learning more, the educated staff at CrisWell Medical Spa in Woburn and Rowley would be more than happy to answer any questions you may have. Contact us today to schedule your consultation!