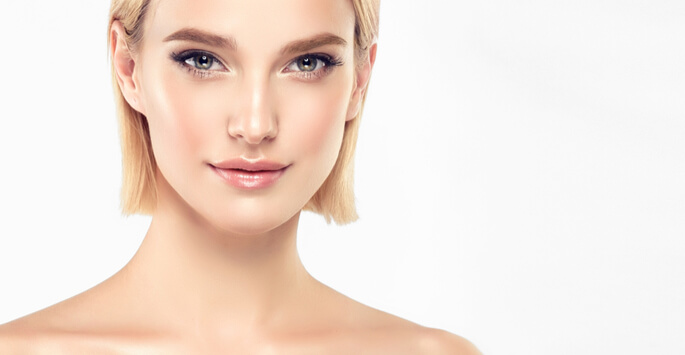 You can't beat getting older. It's going to happen. The best you can do is embrace every phase of your life, take good care of yourself, and do whatever you can to feel good about yourself. If you are noticing wrinkles and drooping skin on your face, you are not alone. It's a problem that affects everyone at some point in their lives. If cosmetics are not enough to help you to feel more youthful, consider rejuvenating your face with dermal fillers like Juvederm®.
What Can Dermal Fillers Do to Enhance Your Face?
Dermal fillers like Juvederm® can help you to feel like you have found the Fountain of Youth. Injections will be made in targeted areas. For example, you may have crow's feet around your eyes, lines around your mouth, deep folds running from your nose to your mouth, and lines running across your forehead. Dermal fillers lift the lines and add volume as needed, producing a tightening effect. You'll have the benefit of instant results. The day you walk in for your treatment, you will walk out with a noticeable improvement.
Why Choose Dermal Fillers Instead of a Face Lift?
When you opt for dermal fillers, you don't have to go through the surgery and recovery that comes with a face lift. You can have similar results that will last for up to two years. This will give you the opportunity to look more youthful. You can also decide if you are really happy with your results. If you are, you can always come back for another treatment. Choose dermal fillers and you can expect your results to look more natural. Ask the injector to be subtle so your new look is authentic. People will notice the difference. At the same time, you don't want to go to extremes.
Talk to a Professional About Dermal Fillers to Look Younger Again
You can't stop time, but that doesn't mean you can't look your best. To learn more about dermal fillers such as Juvederm®, feel free to make an appointment with CrisWell Medical Spa. At our convenient locations in Woburn and Rowley, you can look as young as your feel. Our specialist will evaluate you to determine if this is the best approach for you. If it is, a brief session could make a world of difference. Contact us today to set up your consultation - we look forward to speaking with you!