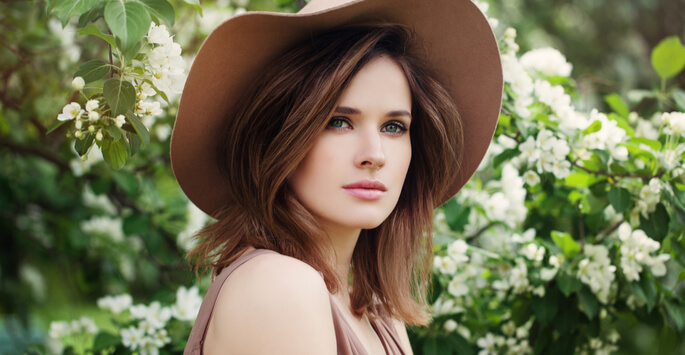 Individuals of any age can experience prolonged reddened patches on the face. Sometimes this tone is caused by blemishes that become filled with an overabundance of capillaries, and sometimes an underlying condition such as rosacea is the culprit. Light therapy has been shown to successfully constrict or even collapse capillaries beneath the skin without causing damage to the surrounding tissues. Known as photofacial treatment or intense pulsed light (IPL) therapy, this form of light energy stimulation is non-invasive and can produce dramatic, positive results. When we consult with a patient who has brought us concerns about redness in or below the facial skin, we will check out the medical history and advise whether photofacial rejuvenation is suitable.
What Causes Facial Redness?
Other than blushing when someone you like returns your smile or when you come inside from out of the cold, facial redness can be a real blow to your self-confidence. Rosacea, red blemishes, and patterned hyperpigmentation aren't serious medical conditions, but that may not give you much peace of mind.
These conditions are caused by tissues that contain large-sized or numerous near-surface capillaries, the tiny blood vessels that connect arteries to veins. Capillaries deliver the nutrients in blood to all cells of the body, but a large number of them near the skin surface is rather abnormal.
Some individuals suffer from an unusual mix of pigments in the lower dermal layers. This doesn't occur all over the body but rather in localized areas. Heavily pigmented cells can be treated with photofacial therapy.
The Photofacial Rejuvenation Procedure
A small handheld device similar to a laser is used for the photofacial rejuvenation treatment. The beam of light emitted from the device can be altered in terms of frequency mix and intensity. When the skin tone and thickness are taken into account, the device can be calibrated to produce quick, intense pulses of light energy. The chosen frequency mix results in a beam of energy that passes right through the epidermis without being absorbed.
Instead, each pulse of light energy gets absorbed by darker, more dense tissues. These include capillaries and deeply pigmented cells. The capillaries constrict when the energy is absorbed, and many of them degrade. Cells with a lot of pigment also get damaged, and these are slowly but surely replaced by healthier tissue. The end result is more evenly toned skin. Many of our patients choose to have IPL therapy performed several times a year to ensure even skin tone and better overall texture.
Say Goodbye to Redness
Many types of reddish hyperpigmentation can be corrected via photofacial rejuvenation. To learn more, feel free to reach out and make an appointment with Novo Sano MedSpa. At our convenient locations in Woburn and Rowley, we'll give you realistic outcome predictions and show you real before-and-after photos of our patients who have enjoyed positive results of this simple, non-invasive treatment. Contact us today to set up your consultation - we look forward to speaking with you!