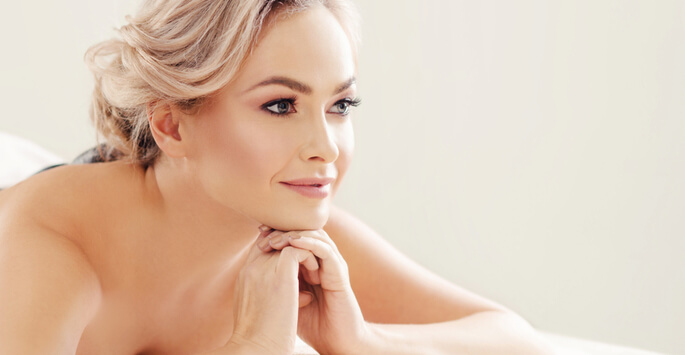 When you visit a med spa, you may want to have a special procedure on your face. Fortunately, Edge Systems LLC has developed a trademarked HydraFacial product that offers multiple benefits for your facial skin. With this treatment, we can reduce your acne problems, remove dry skin, hydrate your skin and eliminate discolorations. Rather than needing to use multiple products from several companies, Edge Systems has created a package of cleansers, peels and moisturizers so that we can give you a HydraFacial that has specific steps.
Cleansing and Exfoliating Your Skin
The first step includes cleansing your facial skin in addition to removing the dead skin cells. We complete this step using a tool that looks similar to a spinning toothbrush, but it is larger. The goal of this cleansing process is to open the pores to dislodge the debris that includes makeup, dry skin and excess sebum. At the same time, this spinning tool will suction the loosened debris from your face, making it easier for us to complete the next step.
A Gentle Skin Peel
You may worry that a peel is too harsh, but the HydraFacial system has a gentle product that contains glycolic acid. This form of acid is plant-based, and it is often obtained from citrus fruits that include oranges, lemons or grapefruits. With this soothing acid peel, you can have the upper layer of skin removed from your face to reveal the softer and wrinkle-free skin that is underneath. This part of the treatment can eliminate skin discolorations from sun damage or conditions such as mild rosacea. It can also reduce the appearance of blemishes that include blackheads and pimples along with eliminating old acne scars.
Mechanical Extractions and Serum Applications
The cleansing, exfoliating and peel application process helps to lift the infectious debris from your facial skin's pores, so we use an extraction procedure to suction the sebum, bacteria and oils from your face. The HydraFacial system includes a suctioning device with a nozzle that we press against your facial skin to lift the disgusting debris from the pores. One benefit of this extraction process is that you can see the debris that is collected by the device, and our clients are often amazed at the amount of skin flakes and sebum that they have in their skin. The last part of the HydraFacial includes the application of a rich serum to improve the quality of your facial skin.
To learn more about our HydraFacial services, book an appointment at Novo Sano Medspa, located in Woburn and Rowley. Keep in mind this treatment can be customized based on your wants and needs. Contact us today to schedule a consultation and learn more!