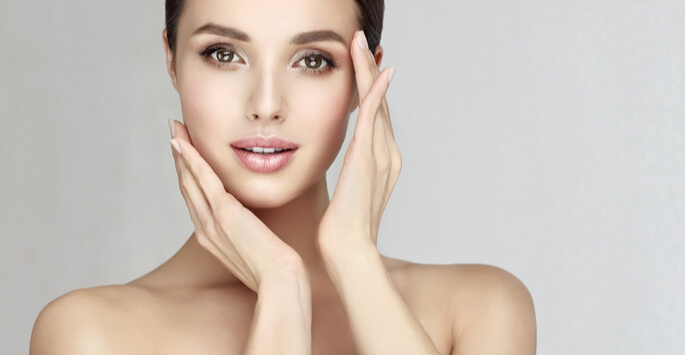 What are the Benefits of Kybella?
A nicely contoured jawline is a feature we all find attractive, a sign of health and vigor. Fat deposits below the chin can impact this contour, leading some to seek treatments that can help them regain that youthful curve that was once a feature of their jawline. Kybella®, a treatment designed to dissolve below-the-jaw fat deposits, has grown very popular.
More and more clients are turning to Woburn Kybella® as a viable option, but many have questions, including information about the cost. If you are looking for a more toned, youthful face, you have options, but Kybella® has advantages over its competitors on the market. For starters, Woburn Kybella® has been designed to target fat deposits on the face, specifically below the chin, a problem area for some. There are surgical treatments that can target the double chin, a source of insecurity for some, but why pay for neck liposuction or a neck lift when the average cost of Kybella is less than that of surgery?
What is Kybella®?
Kybella® is a non-surgical option designed to target submental fullness, or a double chin. You can be at a healthy weight but still have a double chin, causing you to appear older than someone of a similar age and weight. These treatments involve simple injections, which remove fat below the chin with no surgery. The average cost of the treatment has given it a leg up over the competition, making it a desired option for people who would like to see their double chin go away.
What is the Cost of Woburn Kybella?
The active ingredient of Kybella® is deoxycholic acid. Some clients will notice a slimmer jawline right after their first treatment. However, most clients should expect to undergo multiple treatments to get their goal jawline. As the treatment does not involve surgery, it is an ideal option for people who either do not seek to undergo surgery or have medical reasons that exclude surgery as an option. Also, as the average cost of Kybella® is below that of surgery, your wallet may thank you later.
The team at CrisWell Medical Spa is ready to answer your questions, and as the average cost of Kybella® is so affordable for many individuals, the only thing that may be standing in the way of achieving that beautiful jawline is you. Contact us today for a consultation at our offices in Rowley or Woburn. We look forward to hearing from you!
Contact an Experienced Woburn Kybella Specialist Near You
You don't have to put off feeling great about your appearance. A more youthful and radiant you is just a phone call away. When you're ready to take control of the aging process, contact us to schedule a consultation. We are committed to helping you navigate all the options to create the perfect treatment plan that meets all your specific needs and aesthetic desires.
Woburn Kybella Review

Read more of our Reviews here.