Skin: we wear it every day of our lives — it's our largest living organ, so it stands to reason that we know it well. But in reality, few of us truly understand our skin. Most of us struggle with skin concerns our entire lives without finding relief, eagerly jumping from product to product to find "the one solution" that doesn't seem to exist.

This scenario strikes a chord with almost everyone, and it's one of the main reasons why CrisWell Medical Spa exists! Founded by Cristin Mercer, a pioneer and educator in the skin care industry, CrisWell is on a mission to raise the bar for the esthetic industry, leading with science, integrity and transparency to help you find solutions that work for the long term.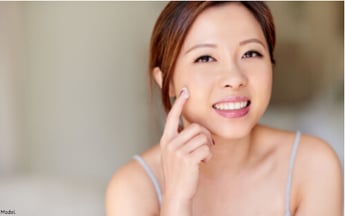 So, what would you like to improve about your skin? Redness, dullness, age spots, wrinkles, blemishes, large pore size, oiliness, laxity … all these common skin concerns are rooted in our bodies, the result of genetics, our environment and a complicated blend of reactions within our system. A night without sleep, for example, can set off our body's stress response, causing a cascade of inflammatory markers, ultimately resulting in dullness, congestion, premature wrinkling … the list goes on! We blame it on aging, of course, but these complexion concerns are the telltale signs of our lifestyle, too. Stress is one of the biggest complexion saboteurs we know!

The CrisWell team is here to arm you with a skincare arsenal, so to speak, so you can withstand life's stressors, including the aging process. For a vibrant, youthful complexion at every stage of life, skin renewal is the name of the game, and our team offers years of research and experience to help your skin get exactly what it needs. We've learned from hands-on experience and years of clinical research that true skin rejuvenation requires a multi-faceted approach that combines several modalities, both topically and internally to provide synergistic nutrition for the skin and body.

Put simply, the foundation of vibrant, supple and truly healthy skin is new collagen and elastin growth. How can you achieve this vital renewal? It's actually very simple. Incorporating a results-driven, research-based skin care regimen into your daily life that includes — but is not limited to — results-driven skin care products, professional skin rejuvenation treatments and a healthy lifestyle. While it sounds like an awful lot, this formula is super simple once you understand how it works for, not against, your skin. For example, all the best skin care products in the world are pointless if your lifestyle includes tanning, smoking and staying up late on a regular basis. Each of these behaviors wreaks havoc on skin, causing major cellular damage and premature aging, to say the least.

If you're ready to achieve truly healthy, beautiful skin, our team will guide you every step of the way, helping you choose from the CrisWell Toolbox each precise product and technology your skin needs to look and feel its best. Combined strategically, our treatments and products are clinically proven to deliver synergistic renewal and radiance. Our menu includes CoolSculpting®, laser skin resurfacing, microneedling, Environ® and other medical-grade skin care products, HydraFacial®, TriaWave microcurrent non-surgical facelift, chemical peels, platelet-rich plasma (PRP) and more.

Achieving your skin care goals is possible! We can't wait to get you started with a thorough consultation! Please call 781.935.7333 or complete a consultation request form online today.