Asking you if your skin is malnourished may seem like a strange question, but it's our way of challenging your perception of skin care. Skin, our largest organ, protects us and keeps us intact, literally. It weathers every storm, fending off the fierce elements, and yet it's typically only an afterthought when it comes to our nutrition. Most of us consider our skin care and body care to be unique and totally separate endeavors. We apply skin care creams and undergo treatments to smooth wrinkles, tighten and brighten, while we eat healthy and exercise to help our bodies function smoothly. So many of us don't realize just how interconnected and interdependent the nutrition of our skin and body truly is.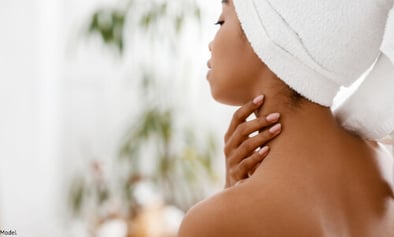 The fact is, everything we do, from the food we eat to our daily activities and attitudes, shows up in our skin. At CrisWell Medical Spa, our goal is to look at the big picture and treat your skin holistically, taking into consideration every aspect of your diet and lifestyle, to effect the results you need from the inside out.
How's your stress level? What does your diet look like? How well are you sleeping? All these factors weigh heavily on your skin health and are carefully considered by CrisWell clinicians when designing your personal skin care plan. "By providing synergistic nutrition both topically and internally, we can redefine what the potential is for each patient to attain healthy, beautiful results," explains CrisWell founder and owner Cristin Mercer, a skin care pioneer and educator.
You may be wondering what exactly Cristin means by "synergistic nutrition." "Nutrition" refers to all the results-driven and clinically proven tools and modalities Cristin uses to feed your skin, from topical formulations packed with peptides and growth factors to revitalizing lasers that stimulate new collagen growth, to an antioxidant-rich diet that protects and heals. "Synergistic" refers to the fact that all these separate modalities work beautifully together to provide optimal rejuvenation.
In other words, properly nourished skin is fed both inside and out, receiving stimulation and renewal from several advanced modalities while also being fortified from within through dietary, exercise and other wellness regimens. "The bottom line is helping you achieve your highest level of results," says Cristin. "I've spent decades in the skin care industry educating clinicians on how to achieve unparalleled results for their clients. It's my turn to provide top level results for you!"
To learn more about feeding your skin the nutrition it needs, please call 781.935.7333 or complete a consultation request form online today.