We are so excited that CrisWell Medical Spa is finally open! We are rewarding our first-time clients and returning CrisWell clients with special offers on all our services!
For starters, when you book your first consultation with us, you'll receive a $50 credit toward a facial treatment. We can't specify the exact facial treatment because that will depend on your unique needs and goals.
Even better, there are more savings to be had:
First-Time Client Offer
$100 off a $500 service
$200 off a $1,000 service
$300 off a $1,500 service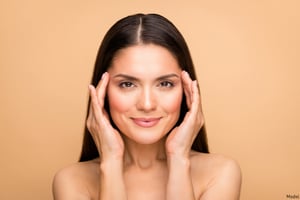 Returning Criswell Clients
You'll receive a complimentary laser hair removal consultation with a $50 credit toward injectables.
Are you starting to fantasize about which treatments you'll be getting? Here's a rundown of just a few of our results-driven and top-level aesthetic treatments!
CoolSculpting®

non-invasive fat reduction freezes away fat bulges almost anywhere on the body using a scientific process called cryolipolysis. You'll lay back while CoolSculpting applicators go to work freezing and disabling fat cells so you can enjoy slimmer, trimmer contours in the months following your session.
Halo™

laser skin resurfacing is the world's first hybrid laser, which means it uses two types of laser energy — ablative and non-ablative — to stimulate skin at multiple levels and reveal a wide range of complexion improvements, including smoother, brighter skin with diminished lines and enhanced elasticity.
BBL™ photofacial

is an advanced form of intense pulsed light (IPL) treatment. BBL stands for BroadBand Light, which stimulates skin with intense energy to break up common pigmentation concerns like sunspots and age spots while also stimulating new collagen and elastin growth. BBL can also clear up vascular lesions like broken capillaries and small veins, helping you achieve more evenly toned, clearer and healthier-looking skin.
Environ® medical-grade skin care products

are backed by decades of cutting-edge research and packed with peak levels of results-driven ingredients to reveal the highest level of benefits for your skin. CrisWell Medical Spa founder and owner, Cristin Mercer, worked closely with Environ founder Dr. Des Fernandes for several years, learning the science behind healthy, beautiful skin and mastering the tools for achieving optimal results!
Of course, these are just a few of the many products and services we offer at CrisWell Medical Spa. We can't wait to help you bring out your personal best! To learn more, please call 781.935.7333 or complete a consultation request form online today.
Contact an Experienced Woburn Medical Spa Near You
If you are looking for smoother skin and a quick, safe way to get vitamins and hydration, contact Criswell Medical Spa. See many of our other great offerings: coolsculpting, laser skin rejuvenation, botox, and more. Call today to schedule an appointment.
Woburn Micro Needling Review

Read more of our Reviews here.