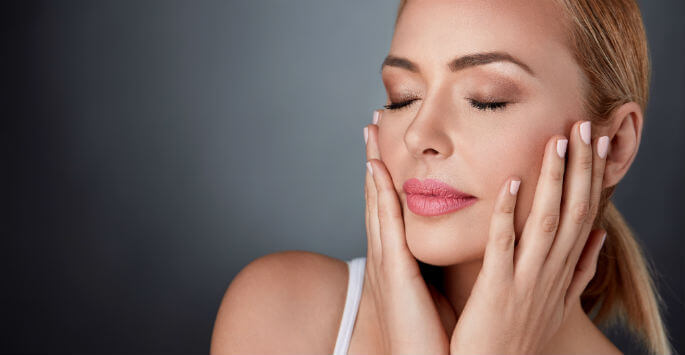 If you're looking for a way to achieve softer, smoother skin that is free of imperfections and youthful in overall appearance, there is no better way to do that than by using a chemical peel. And, if you haven't heard, a chemical peel can leave your skin feeling healthier than it has in years.
What is a Chemical Peel?
A chemical peel is a special regimen that is designed to combat signs of aging by removing the top layer of your skin. The top layer of your skin is prone to wear and imperfections, and the goal of this treatment is to peel this unhealthy layer away to reveal a fresh new layer underneath. There are many basic chemical peels available for purchase over-the-counter; however, because of its strength, a medical-grade chemical peel can only be administered by a professional. It is a process that requires careful preparation and after-care for optimal results.
How Can I Get The Most From My Treatment?
A chemical peel is one of the greatest gifts you can give to your skin. It will rejuvenate your skin like no other product or technique available today. If you've decided to try one out, you'll want to get the most out of it, and with that being said, there are a few things you can do to ensure that happens. Of course, the professional who administers your chemical peel can give you some instructions and tips on how to care for yourself before and after treatment. But here are some basics that will also help you have the best experience possible:
Before Treatment
Everything you do before treatment is crucial to the success of the skin peel, and this is because the way you care for the area that will be treated can affect the eventual outcome. You want your skin tone to be balanced before treatment or else the peel can worsen the problem. This is why it is a good idea to make preparations before simply jumping into treatment.
After Treatment
Our professional may give you some aftercare products that will need to be applied the day after you get your peel. You will need to apply these as instructed. Avoid rubbing or scratching your face as this can affect how the peel turns out. In addition, avoid direct sunlight and any activity that will make you sweat.
Learn More
These are the basics that you need to know in order to make sure your chemical peel turns out as amazing as possible. Of course, you can get all the facts during a consultation at Novo Sano Medspa, located in Woburn and Rowley. Contact us today to book your appointment!